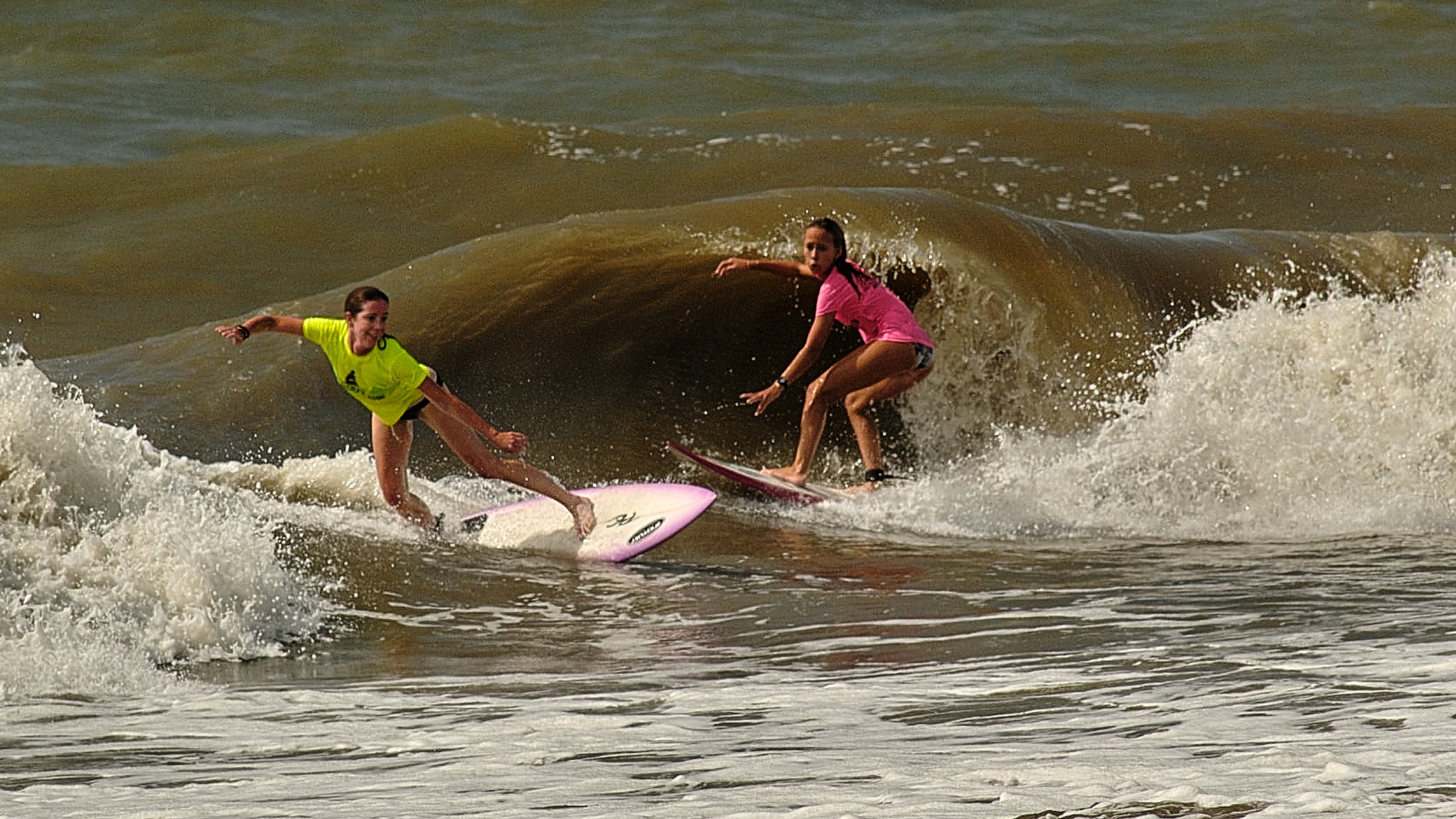 The word "Wahine" (wä-ˈhē-nē) in the Maori and Polynesian language means "woman". As more and more women and girls started paddling out, the term has now taken on a new meaning of "female surfer". Twenty-one years ago, a couple of Wahines on Folly Beach, South Carolina came together and started the Folly Beach Wahine Classic (FBWC) non-profit and hosted their first surf competition at the iconic Washout surf spot on Folly Beach. The FBWC is now the longest running all-female surf contest on the East Coast and South Carolina's only all-female surf contest. With nearly 250 competitors and a large following, the 21st FBWC took place this past July with storms, delays, waves and all!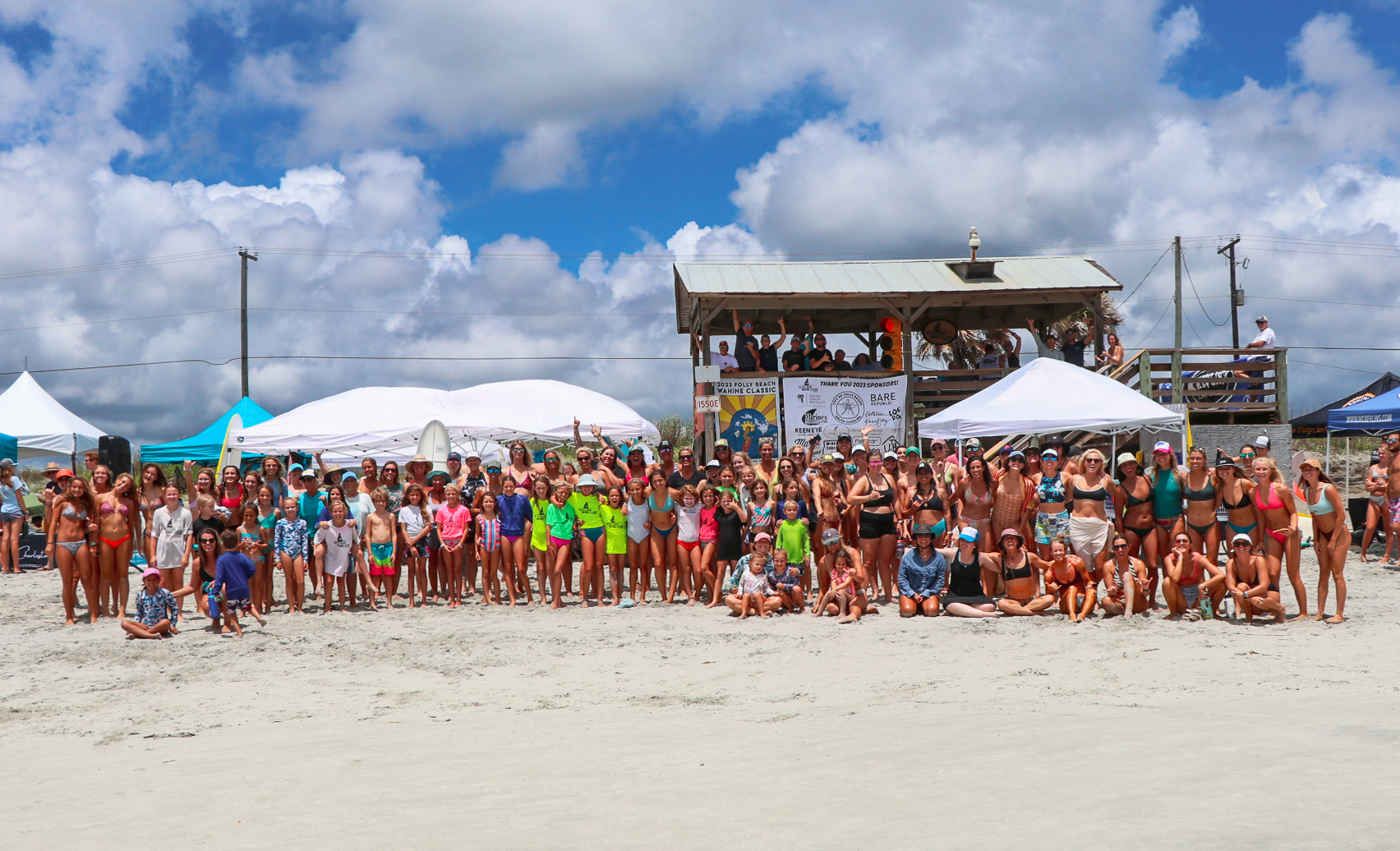 Photo by Folly Beach Wahine Classic.
The Surfrider Foundation Charleston Chapter has sponsored the FBWC for over a decade, using the opportunity to table and educate about important coastal issues, and of course to compete and share the Wahine stoke.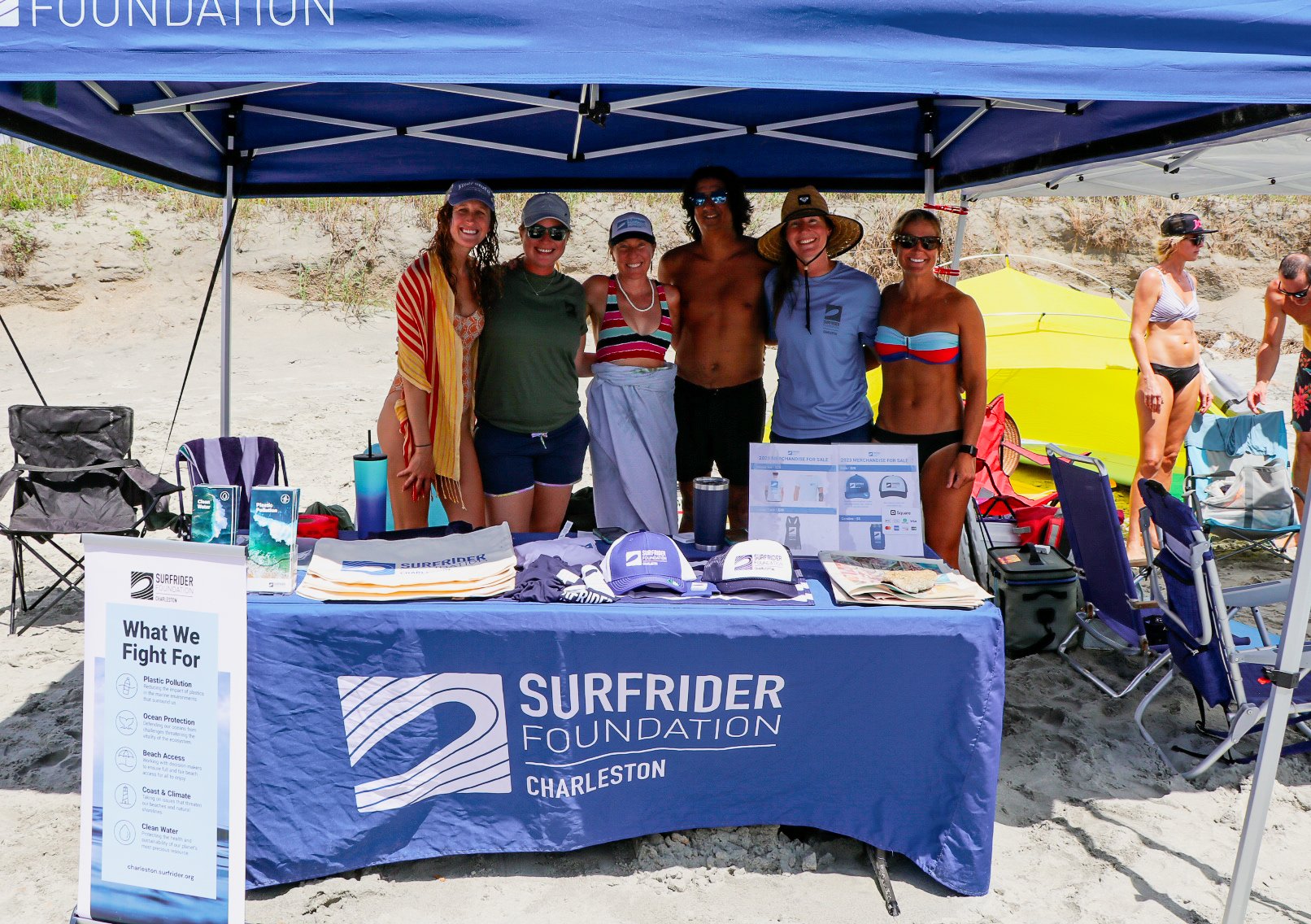 Photo by Folly Beach Wahine Classic.
South Carolina has implemented 19 local plastic ordinances banning a variety of single-use plastics such as plastic grocery bags, styrofoam, plastic straws, balloons, and even smoking on some local beaches. COVID impacted the progression of some of these bans, but now we are starting to see more and more businesses complying, thanks to the help of community members and dedicated city programs.
The Charleston Chapter brought its passion and knowledge from their twenty plus years of combating plastic pollution back to where it all began, the beach. In 2019, the chapter started the low-waste event conversation with the FBWC and now 5 years later, with the competition size doubled, the chapter and the FBWC has found a sustainable approach to make the 2-day competition truly low-waste! The approach is simple: assign, reduce, compost, and educate!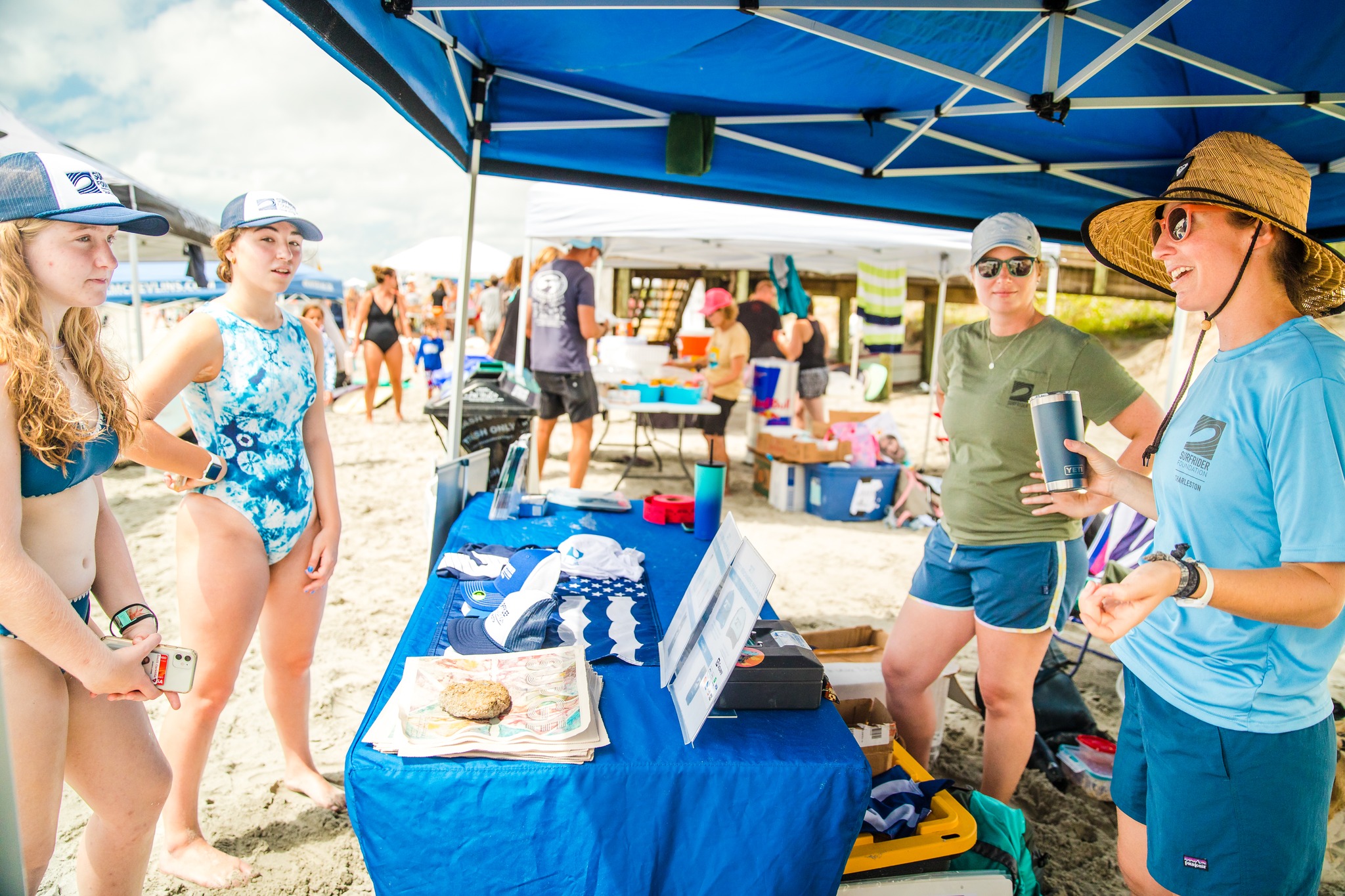 Photo by Franziska Lewis.
1. Assign a "Sustainability Lead" at the first meeting.
Since the event planning committee will be focused on planning the actual event logistics, initiating the conversation from the beginning is critical. The event planning process does not need to be more complicated or vastly different from past events. You could set a goal, or it can be as simple as everyone reaching an understanding that the event will be managed sustainably, and factoring it in when making decisions and planning.
2. List out the main items needed at the event and evaluate.
This list can range from food items, to giveaways, awards, drinks, decorations, and more. The key to low-waste is to reduce the waste from the source. Can you replace one of the main items with another item that is reusable or has little to no packaging? Select materials with their best end use in mind!
3. Create your waste management plan
Common questions to ask, "Is there a local composting hauling service? What is recyclable? Who is going to manage the waste station at the event?" The more you ask, the better you'll be prepared. Composting is essential in making an event truly low-waste, especially if there is food involved! If you have access to a composting hauling service or to the actual industrial composting facility, make that step happen! If done correctly, almost all of your waste generated from the event will either be composted or recycled. Don't forget, composting includes all food scraps, to-go items that are made from natural materials, and all your non-glossy paper products including the cardboard, handouts, etc.
Photo by Charleston Surfrider.
4. Budget for sustainable items to use, such as to-go ware and swag items
Most event waste is produced through food and drink waste, swag, and signage. Depending on the size of your event and the type of event, figuring out the total number of upfront costs for sustainable items is important. This will immediately guide your sponsorship request if you need help offsetting the cost. Use the Surfrider Foundation

"Ocean Friendly Foodware Guide"

to help find sustainable to-go products. When purchasing event swag, support companies that are single-use plastic free and purchase useful and reusable items! Quality over quantity.
5. Find vendors and sponsors who use low-waste items
For food items or donations, think about using food that doesn't require all the kitchenware and is easy to eat on the go. Talk to local restaurants and catering companies about their menu and help create low-waste food options. At the FBWC, we worked with local restaurants to donate wraps in wax paper, sandwiches in bulk, taco bars that only required a plate, and lots of pizza!
6. Establish one waste station at the event, clearly advertise location, and properly staff waste station
If your event is big, you might need several waste stations, but the bottom line is that you need to establish if people have waste, they need to either take it to your waste station or pack it in, pack it out. Don't put random trash bins and recycling bins around your event if you actually want to properly recycle. Your waste station(s) should include all applicable waste streams (e.g. compost/recycling/landfill) located directly next to one another. Each waste stream should be clearly and consistently labeled, and ideally color-coded to make it easy for event attendees to properly discard their waste

.

It's highly recommended that you staff your waste station throughout the entire event so education can occur, not contamination. Use this opportunity to educate people about the importance of low-waste events or to simply explain what you can and can't recover. Every food scrap counts!
Photo by Folly Beach Wahine Classic.
7. Lastly, thank the event coordinator and your sponsors for taking the low-waste leap.
As for this year's FBWC, 91% of the waste generated from the event was diverted from the landfill! A special shout out to the FBWC planning committee for prioritizing sustainability, to Keep Charleston Beautiful for supplying the composting hauling service, and lastly to the Charleston Chapter Executive Committee and volunteers, thank you for your commitment to our event sustainability goal.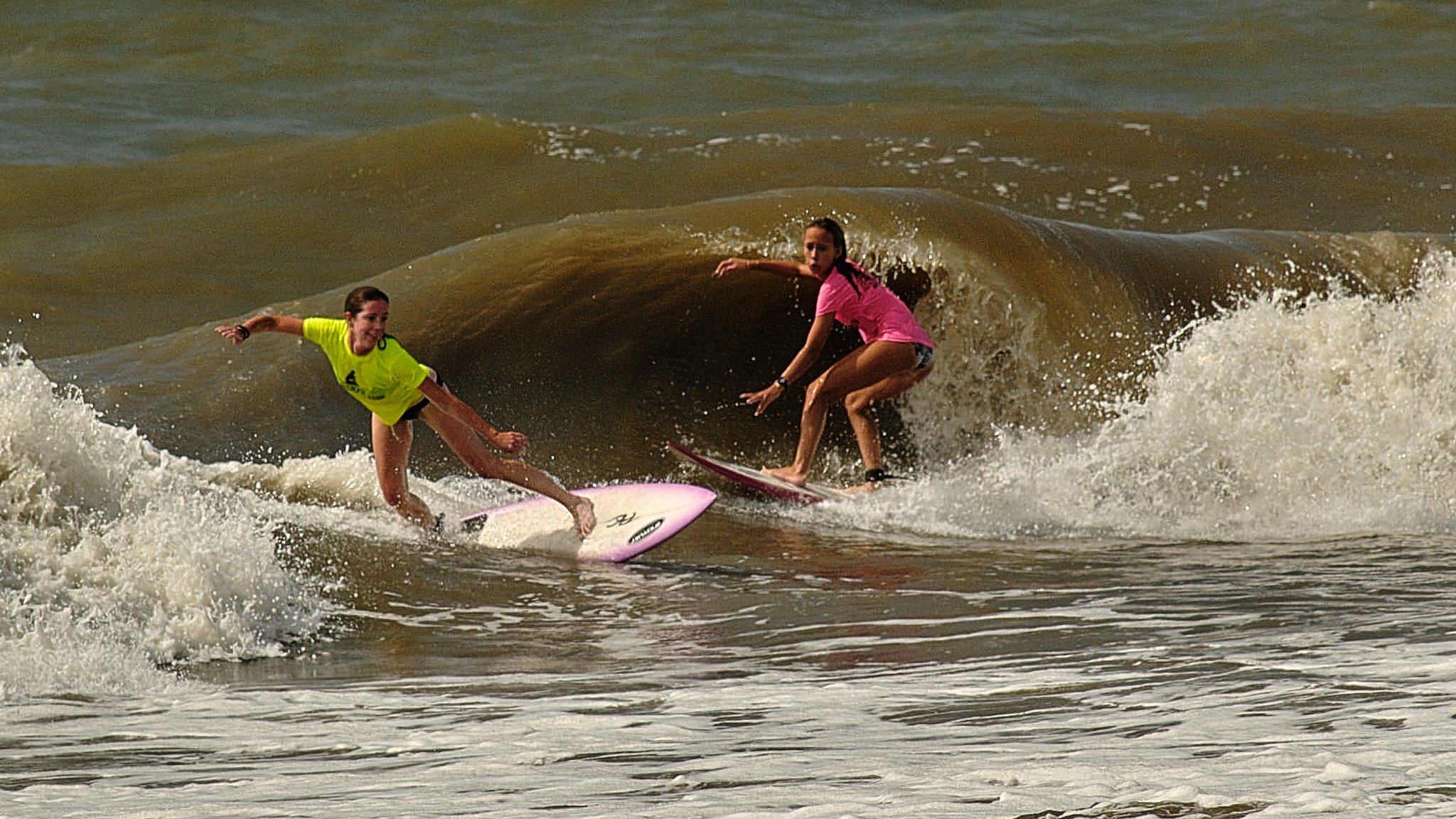 Photo by Harold Bjork.
To all the Wahines out there, keep surfing, keep inspiring, and continue to protect what you love!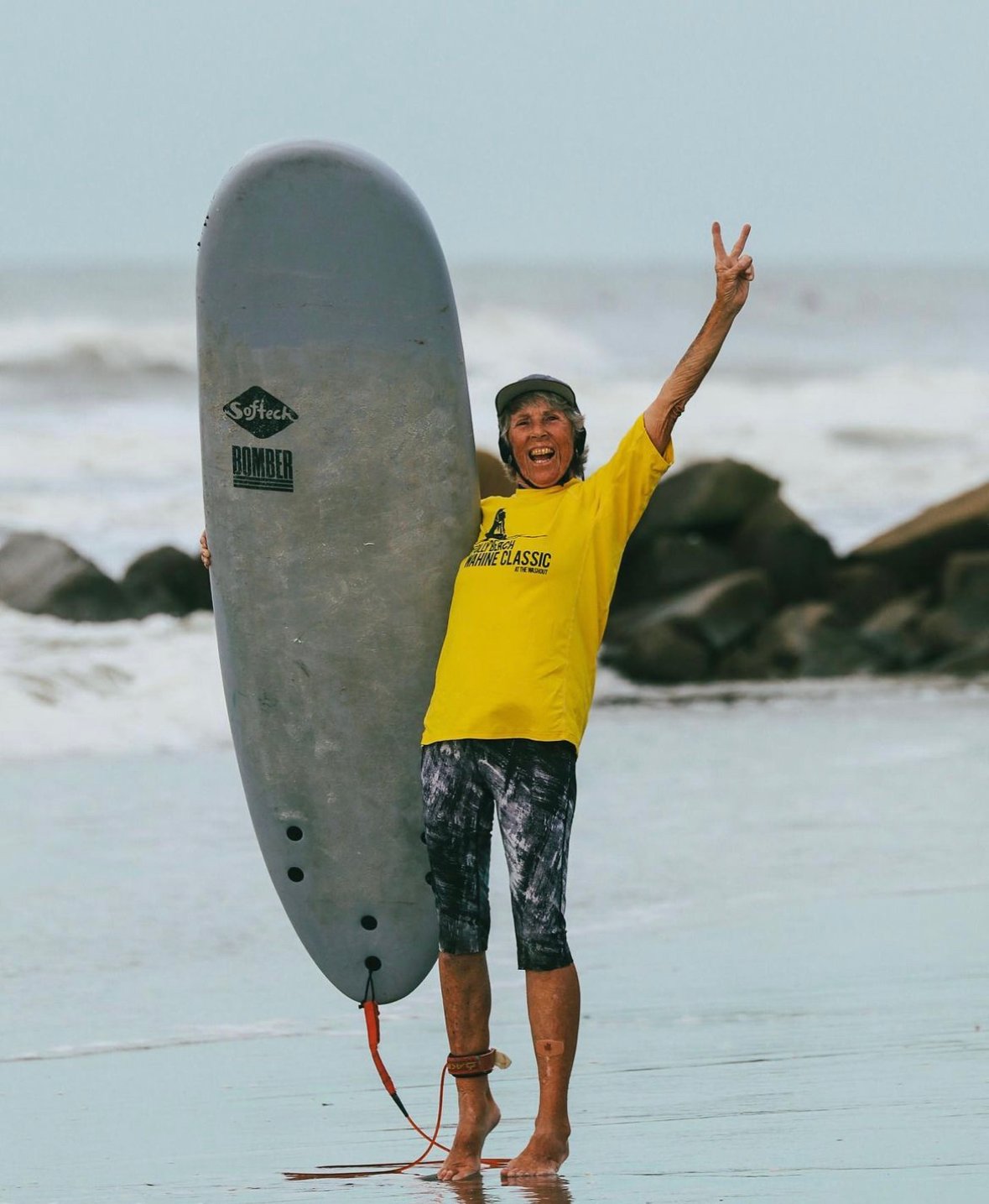 Photo by Rittenhouse Photography.
Photos by Folly Beach Wahine Classic, Folly Beach Wahine Classic, Franziska Lewis, Charleston Surfrider, Folly Beach Wahine Classic, Harold Bjork, and Rittenhouse Photography. Thank you!