Q: What is your current role with the Surfrider Foundation?
Hi, I'm Kaitlyn Hackathorn and I'm the Vice Chair of the Charleston Chapter.
Q: Why and when did you get involved with the Surfrider Foundation?
Four years ago, I moved back home to Charleston, South Carolina, and volunteered with a lot of different organizations. Surfrider just fit. I loved their inclusivity, passion and dedication to getting tangible results. The board offered me creative freedom and the opportunity to launch my own campaigns and projects, which I hadn't come across with any other volunteer organization.
Q: What are some environmental issues that are affecting your local community?
Charleston is becoming a bit of a poster child for sea level rise and 'sunny day' flooding. I think we're seeing here what we're going to be seeing across the entire coastal U.S. in the next couple of years. This issue is very real and affects our daily lives here in Charleston. As a chapter, we attend Coastal Recreation Hill Day annually to advocate for solutions to climate change and improvements to our stormwater infrastructure. We have also volunteered with South Carolina Department of Natural Resources to help rebuild local oyster reefs, one of our state's most effective natural barriers to flooding and erosion.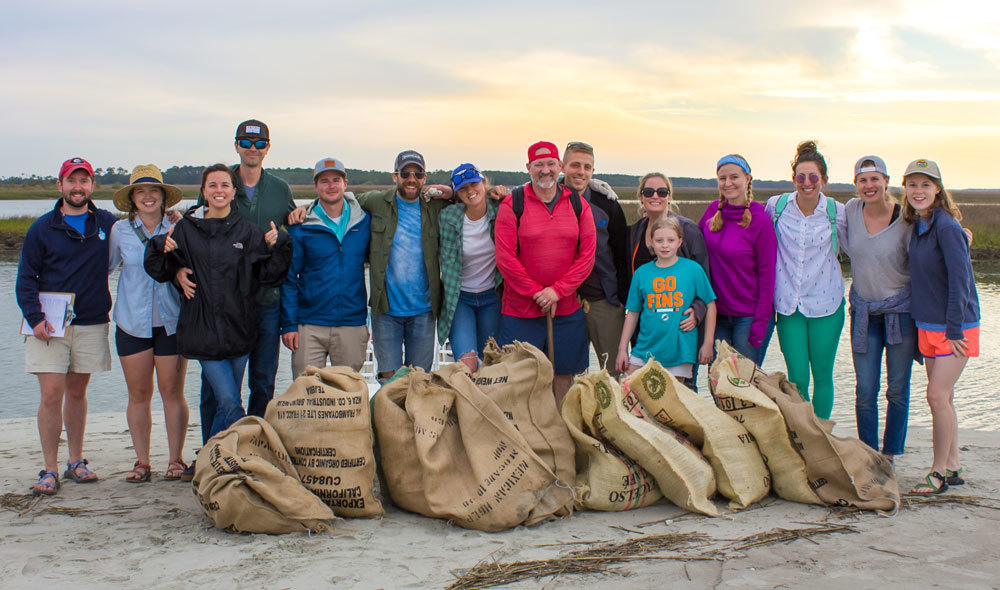 Q: What Surfrider projects have you worked on?
I started out as the outreach coordinator for Charleston Chapter running the social media, redesigning our newsletter and helping organize cleanups. I believe those are all great tools to share the passion and the knowledge that our chapter leaders have for these issues. One of my favorite parts of my Surfrider experience, however, has been lobbying at the local and federal level. I first attended Coastal Recreation Hill Day in D.C. three years ago and I was so nervous! But every experience I have had with city council members and federal legislators and their staff has felt so worthwhile and easier than expected. For the last two years, I have been the lead for the South Carolina delegation of Coastal Recreation Hill Day, and I believe that one of the most effective ways you can help the environment today would be to call your congressman and check your voter registration.
Q: Are there any specific project(s) that you have worked on which benefited your community? If so, can you tell us about that?
When I first became a board member, our biggest projects were promoting plastic reduction ordinances in Charleston's municipalities and fighting offshore drilling at the state and federal levels. We've seen huge wins in both of those realms and were able to shift our focus to new projects. Looking at our cleanup data, we realized that with a reduction in plastic bags and food containers, one of our biggest local issues was cigarette butt litter. Last year, we brought the Surfrider program Hold on to Your Butts (HOTYB) to Charleston. In addition to installing cigarette butt canisters, we partnered with local restaurants and enlisted local artists, Chris Kemp and Kate Barattini, to design an amazing HOTYB mural at Folly Beach.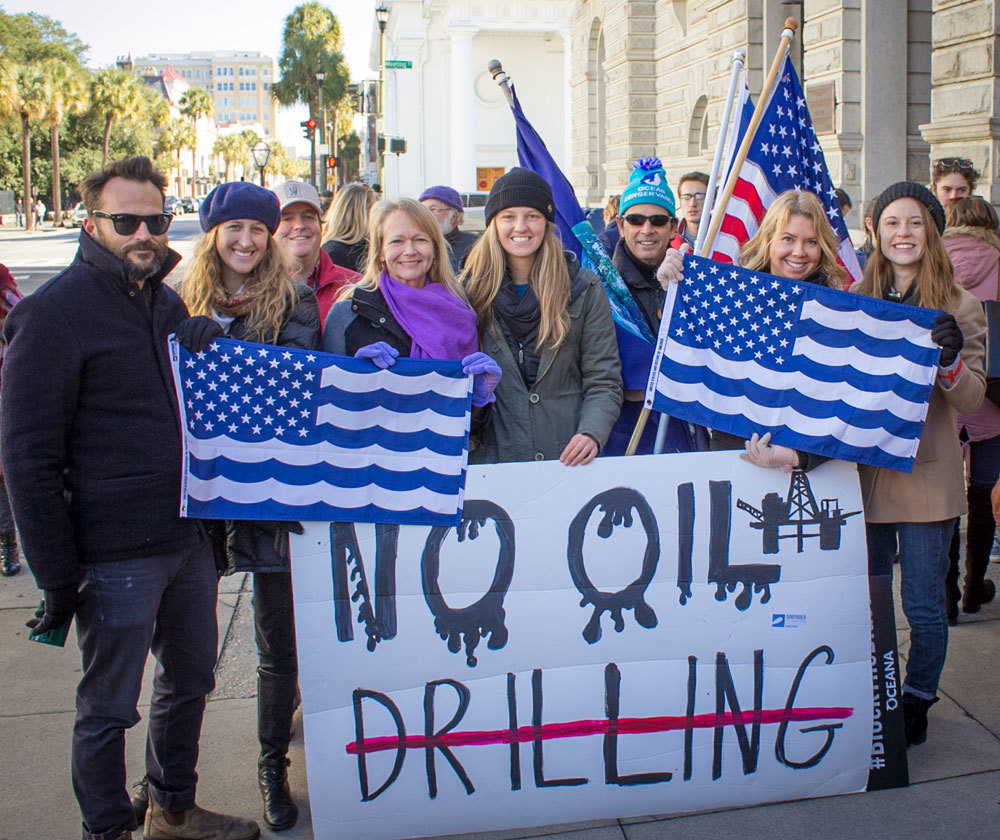 Q: What has been the highlight of your Surfrider experience (i.e., campaign, program, victory)?
I always think back to the night when the city of Charleston passed its plastic reduction ordinance that stopped the use of single-use plastic bags, plastic straws and polystyrene food containers in the city. I came in on the tail end of years of work by multiple Charleston organizations, including my Surfrider predecessors, Charleston Waterkeeper and the South Carolina Aquarium. It was the collaboration that made the night so special. So many people spoke in favor of replacing these products, and everyone celebrated together after the ordinance passed. Victories like that remind you of the difference that you can make as an individual as well as the power of coming together as a community.
Q: Do you have any personal experiences or campaigns/issues that you're passionate about where the social justice and environmental movements have intersected? If so, can you tell us about them?
I think all our issues intersect with social justice. It's an issue that pervades every field and industry so it's something to always be considering, especially when planning an event or a campaign. If you're working to help the community, you should also be working to make sure your events are accessible to the whole community and are helping the entire community. One of my favorite projects was partnering with another local nonprofit, Destiny's Kitchen. They make free meals for families in need. We visited their restaurant and helped chop locally-sourced vegetables for that week's meals and were able to provide them with compostable to-go ware. I loved that event because we were able to learn from people with a greater insight into the social justice issues in Charleston.
Q: What can Surfrider do (or continue doing) to foster an inclusive and welcoming experience? Do you have any examples from your experience where this is successfully happening?
It's important when working in a new area to listen to the people. They know their community and their needs best so try not to go in with a solution or even a specific problem in mind. Surfrider is able to see change all across the world because it's a network of local volunteers that know which campaigns will work and are needed in their hometown. That same logic applies to neighborhoods or companies. This work isn't one size-fits-all which is why having a diverse board and contacts with other organizations can exponentially increase your reach and impact.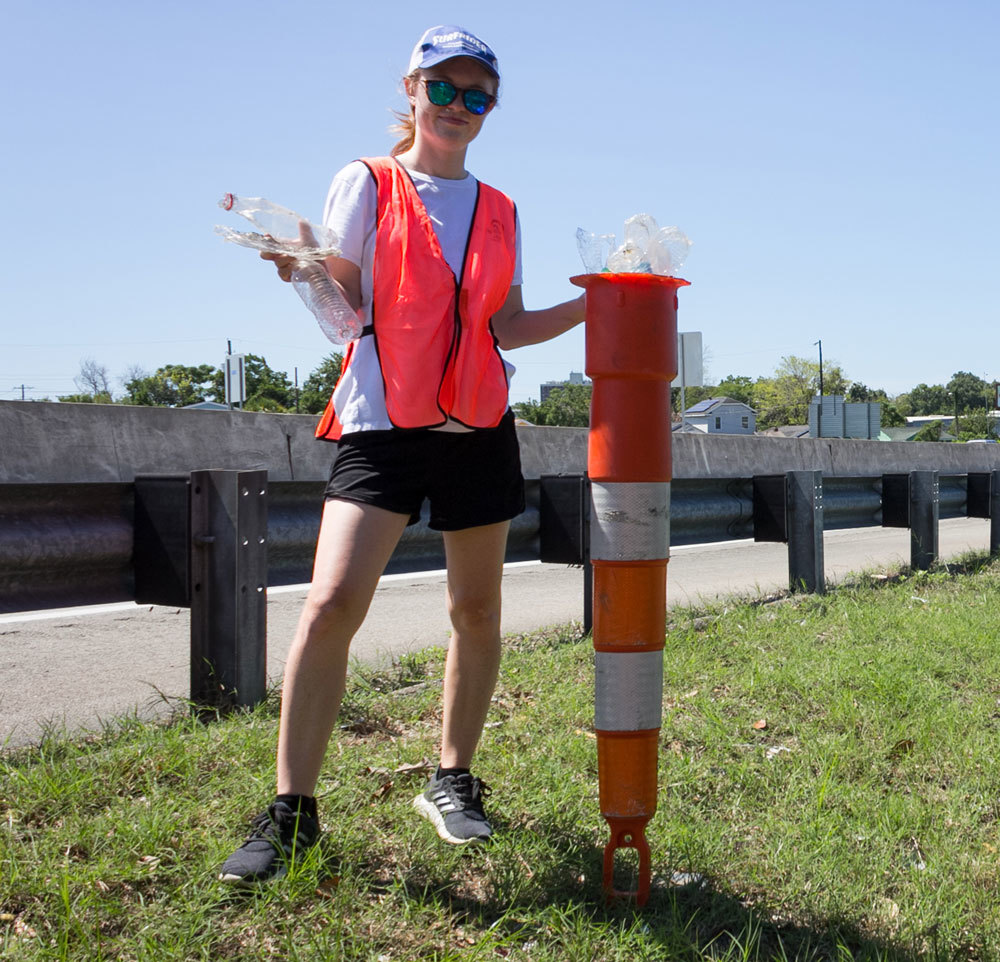 Q: What is the most important thing you tell others about Surfrider?
Surfrider is a community of passionate change-makers. A lot of this work can be heavy and discouraging but having a strong community and experienced minds to fall back on makes this work possible. It's also a great place to be creative and try a new campaign or an innovative solution to the problems in your community.
Q: Why is being a part of the Surfrider ocean conservation community important to you?
The ocean is mysterious, and it can be easy to overlook what we're doing to it. But our waterways are the basis of all life on Earth. I'm very lucky that I live near the ocean and when I'm feeling discouraged I can walk out into the marsh or to the beach and remember what I'm fighting for. Getting to enjoy those natural resources also makes me feel obligated to do better by them. It's vital that we do everything we can to correct our past mistakes.
Q: Anything else?
I just want to thank all of Surfrider's members that donate and volunteer for giving a part of themselves to protecting our ocean and waterways!